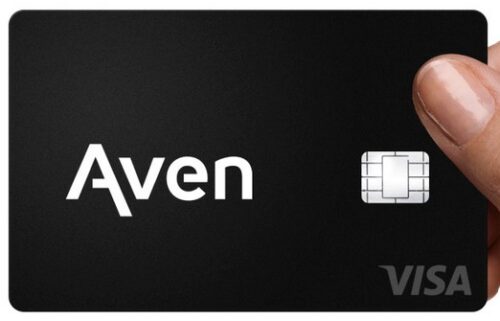 Avon Visa© the first credit card backed by a home equity
Introducing the Aven Visa© card. You may have received a pre qualified letter in the mail directing you to discoveraven.com with an invitation code. You may be wondering if this card is worth it, is it legit? We will do our best to answer these questions.
Is the Avon Visa© card a good credit card offer?
According to the website, the Aven Visa© card claims it's a good offer because unlike getting a heloc that comes with fees there are no fees with the credit card. In addition there is a 1.5% cash back offer every time you use the card. The one downside I see to the card is the midrange APR is just above 7% which obviously is higher than most heloc's right now.
So do your due diligence if you are able to get a heloc with an interest rate that would make sense versus the interest rate you would pay on a credit card then by all means go with the heloc. However the other comparison of the Avon credit card is their midterm rate of seven plus percent is lower than most average credit cards.
How does the Avon visa credit card work?
According to the website how the Aven Visa© credit card works is that you tap into your home equity and get the savings of a home equity rate, with the convenience of using a credit card. You are locked in at a fixed rate for 10 or 15 years which is probably determined while the application is processing.
The monthly fee on your balance is treated similarly to a credit card where it's 1% of the total balance is the minimum payment.
Does the Aven Visa© credit card have fees associated with it?
There is no annual fee, and there are no prepayment fees or sign up fees. There is a 2% balance transfer or on cashouts plus if you pay late there's a $29 late fee. The 2% balance transfer fee is a plus , whereas most credit card companies charge a 3 to 5% balance transfer fee.
Aven Visa Card
Average rating:
0 reviews
As an Amazon Associate I earn from qualifying purchases. Also, I get commissions for purchases or applications made through links in this post. View our full Advertiser Disclosure Here