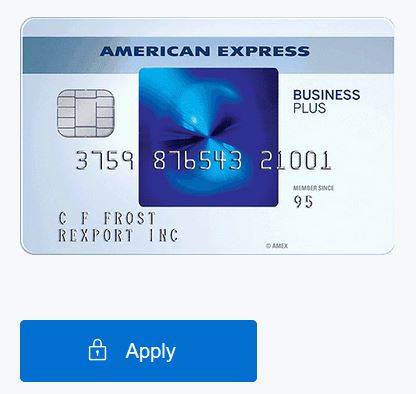 Earn 2 times membership rewards points an everyday purchases on the first $50,000 you spend the beautiful thing about this card is there's no restrictions I'm categories so anything you bye for the first 50,000 is double membership rewards points. After the $50,000 spend you earn an unlimited one times points.
Enjoy no annual fee ever!
That's correct, typically rewards credit cards come with an annual fee however there is no annual fee ever for this card.
Enjoy the flexibility have any additional buying power with this powerful American Express credit card, but first check this tips to track finances. If you need to make business purchases that go over your credit limit, you are able to do so with no penalty You also still earn membership rewards points on those purchases. The only stipulation is you must pay the portion above your credit limit in full at the end of your billing cycle. At that point you can decide if you want to pay off the balance of your card are keep a balance in pay interest on that balance. Just to clarify it's not an unlimited credit limit, there are factors that come into play like card usage, payment history, credit record and other financial resources no to American Express.
You can earn rewards points faster by adding employees Judy account and they receive their own employee card. Additional cards do not cost anything, there is also no annual fee an additional cards, and all membership rewards points will be added to your account.
When it comes to doing your taxes and your and accounting, can I press will provide you with a year end summary at the beginning of the next year and you can review your annual spending over view with an overview and slash bar charts organized in categories like travel, restaurants and other expenditures.
You can apply for the Blue Business® Plus Credit Card here https://www.americanexpress.com/us/credit-cards/business/business-credit-cards/american-express-blue-business-plus-credit-card-amex/44229 or call 1-888-781-6736.
As an Amazon Associate I earn from qualifying purchases. Also, I get commissions for purchases or applications made through links in this post. View our full Advertiser Disclosure Here