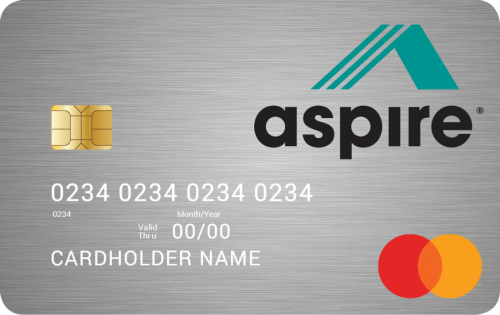 Did you receive a pre-approved letter in the mail for the Aspire Credit Card. According to the terms it states you can get a $1,500 credit limit + 2% cashback on purchases.
Before you apply for an aspirecreditcard offer you might be able to get an unsecured card with higher limits and lower interest rates. Give the following link a try. CreditSoup Good Credit Cards
Find and apply for Good Credit Cards here
!
www.aspirecreditcard.com enter your acceptance code
You may have received a pre-screened offer in the mail which means the credit card company pulled your credit and possibly credit score to determine if you would be a fit for their credit card. These types of inquiries don't show up on your credit report nor do they affect your credit score. You can however opt out of these types of offers by calling +1 888 567 8688.
Let's get to the Aspire Credit Card offer so, it looks like there is a $59 annual fee with a $60 maintenance fee billed at $5 per month. The first year is waived on the maintenance fee.
They do have a balance transfer offer which is pretty standard 3% of the transfer, and 5% on cash advances. The one thing I don't like about this card is there is a 3% foreign transaction fee which many cards don't have. However if you don't have the greatest credit this might be one of those cards you might need to get initially to build your credit up. Learn more about Equity Line of Credit and all its benefits here.
Search and Apply for Good Credit Cards
.
As an Amazon Associate I earn from qualifying purchases. Also, I get commissions for purchases or applications made through links in this post. View our full Advertiser Disclosure Here